For centuries people have looked to essential oils to enhance their beauty, better their daily lives, perform religious rites, wear them as perfume or simply support their wellness. Essential oils are extremely versatile, there is hardly an area in your life that would not benefit from essential oils. There is one particular are in your life that benefits extremely from essential oils: and that is beautifying your skin. Essential oils use their natural properties to brighten, moisturize and smooth the appearance of the skin and more: they pamper you with all your senses and on all levels. Very contrary to skin care products that rely on harsh and synthetic ingredients indeed!
Here are my 7 favourite oils when it comes to pamper my skin: 
1. Davana
Fruty, floral with a hint of woodsy – Davanas Aroma is seductive. Many cultures actually used it as an aphrodisiac.
Pure skin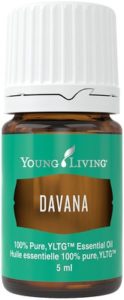 If you love Davana's fragrance, you will love its effect on your skin even more! In your daily skincare, Davana will help you to care for your skin in an optimal way.
Fight back against blemishes with a clarifying DIY clay mask with Davana essential oil.

Nourish your skin to get a healthy glow with a drop of Davana in your moisturizer each morning or night.

Keep your skin healthy and yourthful by adding a drop of Davana in your daily Serum.
---
2. Cedarwood
Cedawood essential oil is great for smoothing all skin types. It is a very versatile oil with a very grounding and wodsy scent. Cedarwood also benefits your hair, dont miss to make it a part of your hair beauty routine as well.
1. Add a few drops Cedarwood essential oil to your favourite lotion to smooth your skin. 

2. Enjoy a hot steam bath for your face: add 3-4 drops to a bowl of hot water. Cover your head and the bowl with a towel, and breathe deeply and slowly for several minutes. Give yourself time to open the pores and enjoy the calming aroma. Oce your done follow up with a relaxing and nourishing facial massage.

 3. For Hair- and skalp nourishment: mix 5-6 drops of Cedarwood with a small amount of coconut or argan oil. Massage it into your skalp and let it soak for 30 – 60 minutes. Now wash and rinse your hair as normal.
---
3. Tea Tree
Tea Tree's cleansing properties are legendary in the world of skin care. It is good for all skin types, but is especially suited for use on oily skin.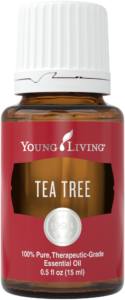 1. Use as a spot treatment by placing a drop on the end of a cotton swab and dabbing lightly onto targeted areas of the face.

2. Add 1–2 drops to your daily application of shampoo to nourish your scalp. Lather shampoo into hair and scalp, let sit a few minutes while enjoying its cool, tingly sensation, and then rinse.
Stay tuned! My other 5 essential oil for beautiful skin are coming…