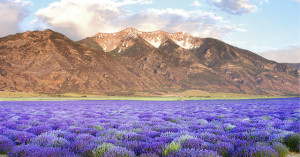 If you are looking for a lifestyle full of wellness, purpose and abundance, essential oils might be just the right fit for you!
Wellness – Essential oils offer you a plethora of health and wellness solutions from Aromatherapy, Massage Therapy, Personal Care, Cleansing and Weight management, Nutrition, and Family Health to Natural Household Products, Animal Care and support for your personal training including everything from Yoga and Meditation to Martial Arts.
Purpose – A healthy lifestyle with a healthy body, mind and emotions will reinforce your purpose in life and help you pursue it, creating the opportunities you want in your work, relationships and home.
Abundance – Who does not want a life full of abundance in every aspect of it? Working with essential oils offers you the opportunity to create abundance not only in your home, relationships, and health but also in your work and financial part of your life.
 
If you want to be healthy, then you've got to
– eat healthy
– think healthy
– to be excited about life
– and you need to use essential oils.
"People ask me, "Gary, how should I put the oils on?" Just put them on! It's a no-brainer. Simple. Try rubbing them on your feet. Really simple. You don't have to be a rocket scientist to figure out how to use oils.
I've had so many people come and say, "Oh Gary, I just don't know how to use the oils."
"Open the bottle. Start with that."
"But there's so much to know."
I said, "I know. I'm still trying to know." If I had waited until I knew it all, you wouldn't be sitting here today. You'd still be waiting for me to know it all; and probably by the time I leave this life, I'll just be figuring out how little I do know."
– Gary Young