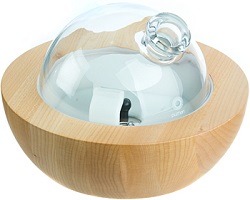 Aria Ultrasonic Diffuser is a unique, stylish way to bring the benefits of essential oils into your home or workplace. This system combines the latest in diffuser technology with a variety of useful features. The included remote lets you choose from a selection of soothing, built-in sounds or enjoy the multicolored LED lights. With the built-in speakers, you can plug in your own personal music device and enjoy the music of your choice.
Includes: 5ml Lemon and 5ml Peppermint
AromaLux Atomizing Diffuser functions as an aroma diffuser, air purifier, and atomiser in one simple-to-use product. Its atonising technology transforms essential oils into a vapour of millions of microparticles, dispersing them into the air and releasing the powerful plant constituents found in Young Living essential oils.
Designed by D. Gary Young and available exclusively through Young Living, the AromaLux utilises proprietary design principles, patterns, and shapes that enhance and harmonise the energy field in the surrounding space.
Includes: 15ml Thieves.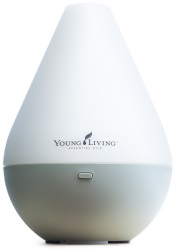 Dewdrop Diffuser is an aroma diffuser, humidifier, and atomiser in one simple-to-use product. Custom designed with up to four hours of continuous diffusion, automatic shut-off, and ambient light control, the Dewdrop™ Diffuser adds a touch of elegance to your home, office, or exhibition space while filling the air with the alluring scent of essential oils.
Includes: 5ml Lavender and 5ml Citrus Fresh.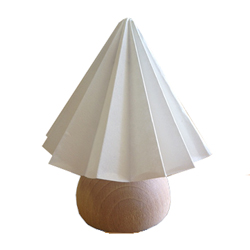 Nicolas Diffuser is a aesthetic diffuser that does not require electricity to diffuse your favourite essential oils. Using natural evaporation in room temperature conditions, the Nicolas diffuser is inexpensive, unbreakable and ecologically friendly. It is made of 100% recyclable materials and easy to transport.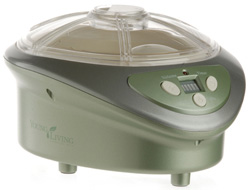 The Ultrasonic diffuser is a essential oil atomizer that can diffuse any essential oil from lavender to sandalwood. Using an optimal frequency of 2,400,000 cycles/second, Young Livings™ Ultrasonic Diffuser atomizes cold water and essential oils, breaking up molecules into a microscopic mist. Capable of diffusing any essential oil, this new model offers a deeper well enabling longer more continuous diffusing without frequent refilling. Other unique features include a timer, with five different cycle option; a soothing light system guaranteed to set a calming mood in any room in your home; and three different diffusion rates for easy saturation control, all of which are unique to Young Living.
Ultrasonic diffuser, instruction booklet, lavender essential oil (5ml), Citrus Fresh essential oil (5ml).