For the past 30 years I have been traveling the world as international speaker, personal trainer and meditation teacher. The world has shown me a lot and with meditation I started to travel the inner worlds…..Thankfully, life has even gifted me with the opportunity to teach meditation to 145,000 people.
When you expect it the least, something new comes around the corner. In my case it happened on August 1, 2009 – an old friend of mine showed me an oils case with colored tiny bottles that looked mysterious – Young Living's therapeutic grade Essential Oils had arrived in my life. What I did not expect was, that with the physical products a presence, an energy would come into my life that would connect me with the millennia old tradition that reaches back to King Solomon, the Isis priestesses, Jesus, Mary Magdalene and the Apostles as well as the Druids. These oils and essences provided me with access to supporting physical, emotional, mental and spiritual health, while at the same time incorporating a modern lifestyle that brings an abundant balance between the inner and the outer life.
2015 – you can join me in the search for more wellness, purpose and abundance in your life. I will support you both in finding more health, wealth and harmony in your outer life, as well as coach you in personality development and becoming a self determined, free and strong human being. It will be an honor for me to accompany you for part of your journey!
Contact: nowotny@oetq.net
Mobil: +49 163 260 1976 
Skype: adityanowotny
Young Living-ID: 1090617
P.S.: here is a link for you to get a free special report on Essential Oils of Therapeutic Quality with many rare insights into the secrets of how to distill, how to distinguish and how to use such quality oils. Additionally you will receive access tp a free online course with "Essential News" reports and oils videos that
If you want to buy top quality oils at retail prices, you can set up a customer account with Young Living Essential Oils through me here – mark "retail customer".
Please click here if you want to work directly with me in my team – you will be able to buy Young Living's therapeutic grade Essential Oils when you mark "wholesale member" which gives you a 24% cut off.
In this case I would like to kindly ask you to contact me via email (nowotny@oetq.net), Facebook (https://www.facebook.com/aditya.nowotny) or Skype (adityanowotny) and introduce yourself to me. I will be glad to get in touch with you.
Dedicated to Your happiness, your success and your progress,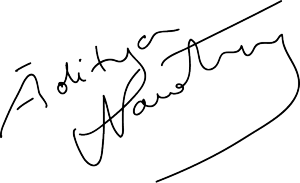 Aditya Nowotny