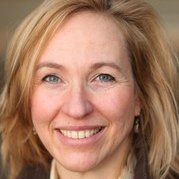 My deep interest and belief in the healing power of nature started back in 2000 when I witnessed that my own body responded best to Alternative Medicine Methods and Therapies.
Early on, I first noticed the physical benefits. Also, my emotional stability started to improve, although slowly.
When I was introduced to the power of essential oils in 2012, my life was orbiting around my studies to become an Alternative Medicine Practitioner therapist in Germany. My practice focused on massages, acupuncture, detoxification, weight management, regular exercise with a special focus on nutrition.
I closed my practice after I discovered that by giving classes, webinars and coaching, many more people who expressed the desire to change something in their life could find support in balancing and harmonizing mind and body.
Since then my life has changed tremendously, I moved from Hamburg, Germany to Salt Lake City, UT.
I have discovered a holistic and balancing impact that the daily use of Essential Oils provide in my life. This journey has been amazing and still is.
If you are curious and want to learn more, feel free to contact me.
Web: www.essential-diffuser.com/cp/11198
email: mikolash@oetq.net
Telefon:  +1 (385) 368 3287
Email: mikolash@oetq.net
Webadress:
Webadress: http://essential-diffuser.com
Newsletter: http://tinyurl.com/hosouec