Welcome to my summer tips for a Happy Wellness Summer!
Did you know that the word "wellness" is much more than a marketing buzzword?
Did you know how… you can easily replace toxic bug sprays?
Do you know how to let go of feelings of distrust and punishment to resolve and heal the associated anger, frustration and disconnection?
Fragrant summer tips Tip 1: Citronella, never again annoying summer evenings that end itchy…
The essential oil of the Citronella plant (Cymbopogon nardus) has traditionally been used to prevent food spoilage. The citronella plant actually belongs to the same family as lemongrass and palmarosa grasses, so it is part of the archetype of grasses.
Citronella contains over 80 chemical building blocks that can be read by gc/ms. This makes Citronella a very versatile essential oil far more versatile than simply being "just" a great substitute for toxic bug sprays…
Did you know that Citronella is one of the oldest plants used for insect repellent before DDT was made? Yes, it has been used around the world for thousands of years and is now used in many candles, sunscreens and even skin care products.
On the body citronella has a relaxing, warming and liberating effect. Relaxing, warming and liberating.
Citronella helps you release the energy of punishment and distrust that creates anger, frustration and separation from self and source. It helps calm the emotional and mental body so that you can recognize and resolve the real, internal reason for the conflict.
Citronella promotes trust and connection to Source, to Being. This helps us to accept and embrace ourselves and the many good things in life. Citronella asks us to recognize the things that "bug" or irritate us on a deeper level. When we do, we may find that those pesky annoyances are the very things we need to be more accepting of in others so that we can accept ourselves.
What's your favorite use of citronella? Please share it with us in the chat!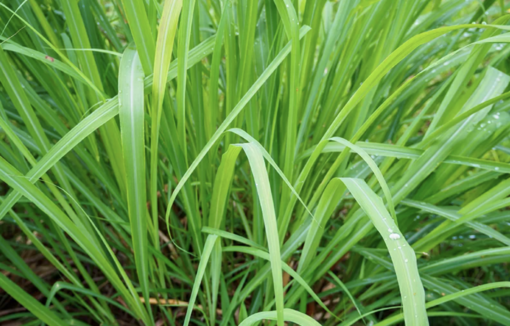 Fragrant summer tips Tip 2 – sage, protection, strengthening and cleansing
Did you know that the essential oil of sage not only invigorates your mind, but also revitalizes and strengthens all your vital centers?
Sage is one of those herbs that you could find many centuries ago as one of the most important plants in the monastery garden. In the Middle Ages, sage was also called Salvia Salverix – Sage the Savior/Redeemer… and among the Lakota Indians, sage is considered the "Master Herb". Sage is a very special plant that can ideally support us now in these times: it strengthens, cleanses, gives protection and security….
Some of my personal favourite oils that contain sage are: Mister, Endoflex, Envision and Magnify Your Purpose.
I love to use sage in Shampoo and Body Scrub. But also to cleanse the air and rooms of stuffy, negative Energies… and hey, nothing better than a deep-soak with sage in the bathtube.
Sage has been used for thousands of years to induce trance states and enhance spiritual awareness. It brings about purification and cleansing of our life patterns, particularly those where we are self defeating.
During this process, we surrender to spirit and allow the wisdom of our elders, that we all possess, to support us on our path and to change our beliefs that no longer serve us. Sage oil also offers us protection and the comfort level we need to permit this process to enfold.
What is your favorite use of sage? Please share it with us in the chat!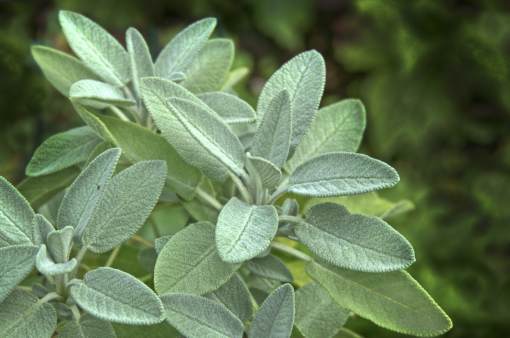 Fragrant summer tips part 3 – Peppermint, the perfect cooling when it's just too hot…
Did you know that the essential oil of peppermint not only brings you fresh energy and clarity, but can cool all your body?
Peppermint was once the enchanting nymph Menthe, a lover of Hades… but when his wife discovered the affair, she became so enraged that she turned Menthe into an herb… through the love of Hades, this herb took on a wonderful, healing scent, which to this day is a true blessing to us all… Peppermint supports you in moving forward… whether it's driving, flying, traveling by train, or even taking a new direction in life….
Peppermint can help you do just that!
Also, peppermint is one of the essential oils I just love to drink in my water. Simply put one drop of peppermint+ essential oil in your water bottle. And enjoy! Its also amazingly cooling after a workout or simply during a hot summer day.
Small amounts of peppermint essential oils can cleanse the spiritual bodies and increase attunement with the soul so that intuitive awareness increases. Fears may also be minimized, especially those having to do with motion (riding, skiing, and flying).
What is your favorite peppermint application? Please share it with us in the chat! 💚
What are your favorite wellness applications? Please share it with us in the comments….
With very kind regards,
Eila for Team ENJOY
Ps: Don't have your own Young Living order account yet? Then go to our aroma experts here, pick someone from your area, and order your essential oils right away. Why wait any longer?
Pss: Would you like to come to a fragrant evening and experience the oils live? Then register here, as soon as the next oil evening takes place in your area, you will be invited to it.