"When life gives us lemons, we make them Lushious Lemon!"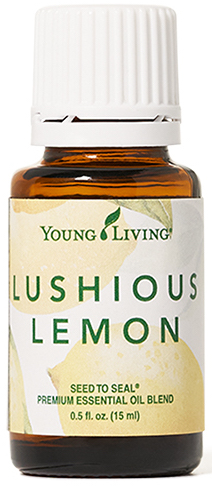 How to get the essence of summer in the bottle…
Add the glow of the sun's rays, a balmy breeze and a touch of floral ylang ylang with a few drops of cooling mint and a pinch of eucalyptus globulus into a bottle…
The Lushious Lemon blend is one of the relatively new oil blend. And to better understand this new oil blend, I first sat down and looked at the name:
"Lushious" means delicious, sensual, crisp, tasty, luscious, juicy, delightful, to bite into… and "Lemon" well, is lemon.
This is actually the most important thing already said!
Let yourself be carried away by the scent of the sensual and delicious lemon…
Please close your eyes for a moment and observe, which images rise before your inner age at these words? Delicious… Sensual… Crunchy… Tasty… Luscious… Juicy… Delicious… To bite into… Lemony 🙂
Exactly! You may see yourself in a lemon grove. In the distance, the sea murmurs quietly and calmly. It is still. A silence that gently envelops you and at the same time grounds, calms, inspires and energizes.
The scent of fresh lemons and wild herbs fills your nose. A mixture of fruity, lemony, floral and tart. The sun is shining, it is very hot. But you are protected and safe under the lemon trees, which give you shade, shelter and cooling with their lush canopy… maybe even a refreshing brook ripples nearby on its way to the sea. Perhaps a few flowers sway in the gentle breeze, and the butterflies dance in the wind and the bees and bumblebees hum softly in the sun…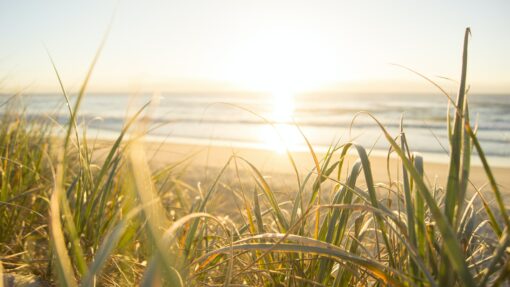 Lushious Lemon… A look into the bottle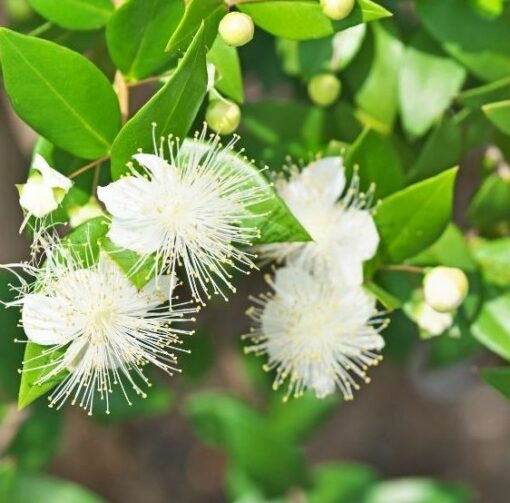 That's exactly what Lushious Lemon is for me! A delightful fragrance blend that helps you neutralize unwanted odors and fill the room with the cheerful citrus notes of lemon myrtle and lemon, the fresh floral scent of ylang ylang and cool, inviting green mint and eucalyptus globulus.
Lemon Myrtle: Native to Australia, Lemon Myrtle is known as the "Queen of Lemon Herbs" and has an invigorating, refreshing aroma.
Lemon: Fresh, ripe lemons are grown at the Amanzi Amahle Cooperative Farm in South Africa. The peels are cold pressed to extract the bright and cheerful essential oil of lemon.
Ylang Ylang: Grown and distilled at Young Living's Finca Botanica Farm and Distillery in Chongon, Ecuador, ylang ylang has a soothing, floral aroma. Ylang ylang essential oil can be used to moisturize and support the appearance of healthy skin.
Spearmint: Distilled at Labbeemint Partner Distillery in Washington, USA, spearmint has a refreshing aroma and the essential oil has a cooling sensation on the skin.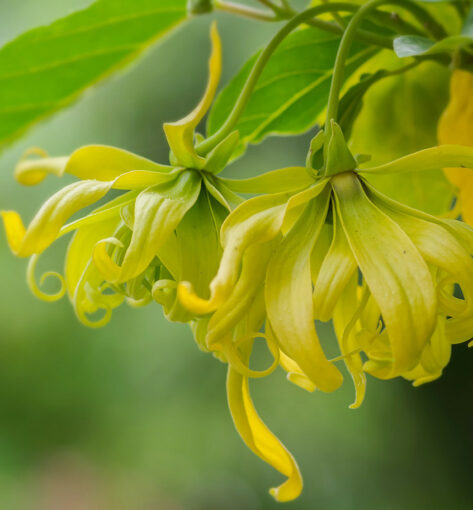 Eucalyptus globulus: Native to China, Eucalyptus globulus has a cool, invigorating aroma.
How does Lushious Lemon work?
To this question someone answered me: "Your use it like Thieves, the difference is that it smells not of cinnamon but of lemon". I have now followed this advice for a while now. And I can subscribe to this thesis to a large extent. Basically, Lushious Lemon is suitable for all applications for which Thieves is also suitable. And then a few extra…
Here are some of my personal applications with Lushious Lemon:
Tips for use:
In the diffuser (creates a wonderful, fresh and purified room atmosphere… goodbye mustiness!).
As a refresher to go. When I'm out and about and no longer feel fresh&fragrant, I like to take a drop of Lushious Lemon and apply it to the area in question (or just full body, on the skin or even on clothes).
Purifying Fresh Spray: put a few drops of Lushious Lemon in a glass bottle with a spray attachment and spray it into the aura field/just around the body if needed.
Fresh laundry: so that you never have stuffy laundry again: add a few drops to the detergent, or if you use a dryer – just put a few drops on a cotton cloth and put it in the dryer… wonderfully fresh!
For freshness in mind and spirit: put a drop of Lushious Lemon on your left hand, rub it in and put it in front of your nose as a hand inhalation… inhale. Just let the fragrance work. Observe. Feel…
In a roll-on bottle, mix a few drops of Lushious Lemon with some V-6™ Vegetable Oil Complex. Apply to wrists, neck, back of neck, palms of feet and hands, chest and crown of head, etc… just apply where it feels good!
Add a fresh scent to your carpet by: filling an empty salt shaker 3/4 full with baking soda. Then add 10-15 drops of Lushious Lemon, shake it until the oil and baking soda are well mixed. Sprinkle this mixture on your carpet and let it sit for 30 minutes or overnight, then vacuum it back up.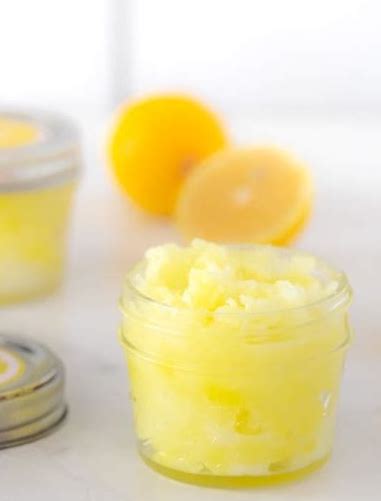 Refreshing body scrub with Lushious Lemon:
Ingredients:
1 cup salt
¼ cup coconut oil or olive oil.
8-10 drops of Lushious Lemon essential oil blend.
Mix the ingredients in a bowl. When everything is mixed well, pour into an airtight container.
Then gently apply the body scrub to the skin while showering. Rinse off.
Store in an airtight container for up to 2-3 months.
What's your favorite way to use Lushious Lemon? Please share it with us in the comments!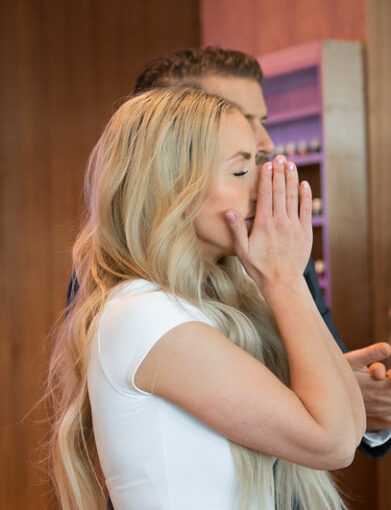 Lushious Lemon is composed of:
Ylang Ylang (Cananga odorata) Flower Oil, Eucalyptus Globulus Leaf Oil, Lemon Myrtle (Backhousia citriodora) Leaf Oil, Lemon (Citrus limon) Peel Oil, Spearmint (Mentha spicata) Leaf Oil
Now I wish you much joy in oiling and anointing with Lushious Lemon!
Love from Eila / Team ENJOY
Ps: Don't have your own Young Living order account yet? Then go to our aroma experts here, pick someone from your area, and order your essential oils right away. Why wait any longer?
Pss: Would you like to come to a fragrant evening and experience the oils live? Then register here, as soon as the next oil evening takes place in your area, you will be invited to it.