Hong Kuai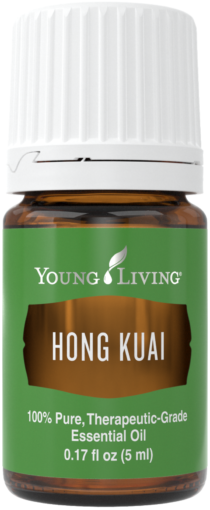 Hong Kuai (Chamaecyparis formosensis) comes from the Young Living Taiwan Cooperative Farm in Taitung, Taiwan. Hong Kuai is a tree that grows on the steep mountains of the local rainforest, and from the naturally fallen trees and branches comes this sesquiterpene-rich, woodsy-scented essential oil that promotes deep, energizing relaxation.
In Taiwan, shrines, altars and temples are often built from the aromatic wood of Hong Kuai. But also baths for relaxation and regeneration are made with and from Hong Kuai.
The name "Hong Kuai" means "The revered trees for the temple-building community". The insect repellent, extremely decay resistant and aromatic wood is perfect for temple and shrine, it supports the entry into silence, the connection with the self and is therefore perfect for inner work, yoga, prayer and meditation.
The scent of Hong Kuai essential oil grounds and relaxes the body and soothes mental, emotional and physical tensions. It helps you to see the possibilities of life, strengthens your inner vision and increases your awareness.
Hong Kuai trees get 1000 to 2000 years old – and who knows? Perhaps their essential oil also supports your longevity.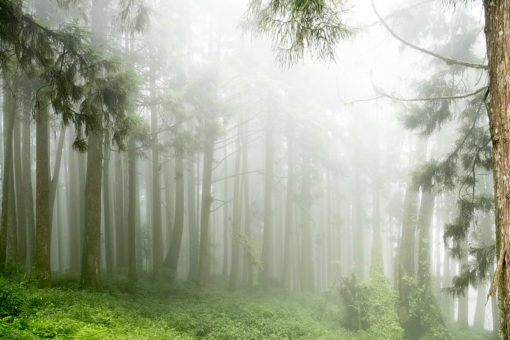 .
.
Sensation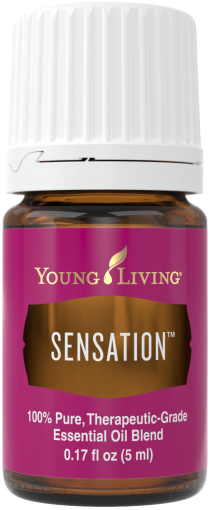 Sensation is an essential oil blend of coriander (Coriandrum satvium), ylang ylang (Cananga odorata), bergamot (Citrus aurantium bergamia), jasmine (Jasminum officinale), geranium (Pelargonium graveolens).
Sensation is – as the name suggests – a very sensual and uplifting essential oil, with a seductive fragrance. A wonderful oil for sensual, romantic hours for two or even for intimate hours of self-love and, in addition, also great for skin care!
Sensation promotes feelings of love, intimacy and self-confidence. It helps you to release blockages in these areas and to live and enjoy your sexual power in a sensual, gentle and powerful way.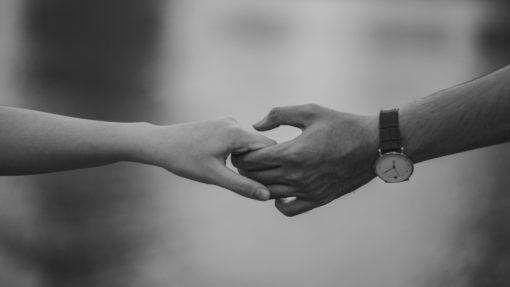 .
.
Magnify Your Purpose
Magnify Your Purpose is an essential oil blend of royal Hawaiian sandalwood (Santalum paniculatum), sage (Salvia officinales), coriander (Coriandrum satvium), patchouli (Pogostemon cablin), Nutmeg (Myristica fragrans), bergamot (Citrus aurantium bergamia), cinnamon (Cinnamomum zeylanicum), ginger (Zingiber officinale), ylang ylang (Cananga odorata) and geranium (Pelargonium graveolens).
This essential oil blend helps you with postponementitis, victim consciousness and self-pity. It protects you from negative emotions and supports you in recognizing and living your meaning in life. Use this spicy essential oil to support you in processes of personal change and to strengthen your commitment to your meaning of life. Especially if you tend to get stuck in the left brain, logic and mind, Magnify Your Purpose helps you connect with your right brain, creativity and intuition.
Even if, for example, you have lost the sense and joy of your work or other activities that need to be done simply, Magnify Your Purpose can help you find that sense and joy again.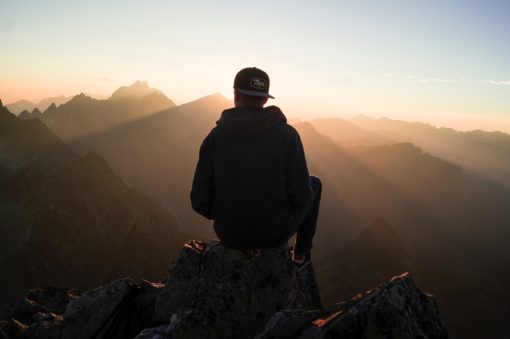 What are your favourite uses with these 3 magical essential oils? I would really love to hear more about it. Please comment below!
Now, I wish you a wonderful, fragrant week,
Eila Büche for Team ENJOY
Ps: Don't have your own Young Living order account yet? Then go to our aroma experts here, pick someone from your area, and order your essential oils right away. Why wait any longer?
Pss: Would you like to come to a fragrant evening and experience the oils live? Then register here, as soon as the next oil evening takes place in your area, you will be invited to it.
**********************************************************************
Application tip of the special kind…
Psss: Application tip of a very special kind: Treat yourself to your own personal spa experience with one of the 3 oils. (Attention: Magnify Your Purpose can ignite not only your inner but also your outer fire).
Bathing – be it a full bath or a footbath has the most diverse positive effects on our health.
Before you go into your bathing experience, make sure to prepare the romm. Let it be warm, cozy and comfortable so that you can enjoy and relax with all your senses. Lit yourself some candles, take a good book with you, turn on some beautiful music or simply enjoy silence.
Create yourself your own, fragrant bathing bombs
What you need:
130 g Epsom salt
65 g baking soda
33 g citric acid
25 g tablespoons corn starch
1/2 tablespoon water
1 1/2 tablespoon coconut oil
10 drops of the desired essential oil
Round forms
If desired: natural food colouring
How it is done:
mix the Epsom salt with the citric acid, the starch and the baking soda. Stir really well until a smooth mass is formed.

Add 1 1/2 TB of melted coconut oil, essential oil and 1/2 tablespoon of water. Mix everything well.

Now fill everything into the forms and let it dry for about 1 hour.

If you like, you can now colour your bath bombs nicely.
Finally, put your bath bombs in the refrigerator for at least 4 hours. Then take them out of the moulds and enjoy your divine bathing time.