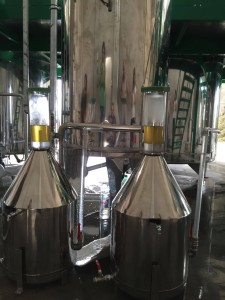 The time has come – fist helichrysum oil has been deskilled at our new farm in Croatia.
Why would you want to have helichrysum essential oil?
Helichrysum (Helichrysum italicum) is known for its restorative properties and provides excellent support to the skin, liver, and nervous system.
Uses: Helichrysum has been studied by European researchers for regenerating tissue and nerves and improving circulation and skin conditions. Throughout history, it has been used for healing scar tissue from old and recent wounds, and stopping bleeding.
Helichrysum is a small plant, with yellow flowers, which contain their color long after they have been picked – thats why they also got the name "Immortelle" (immortal).